Four months shy of ten years (!) on the forum together, William Goss and I finally met in meatspace!
Of *course* we had coffee and pie.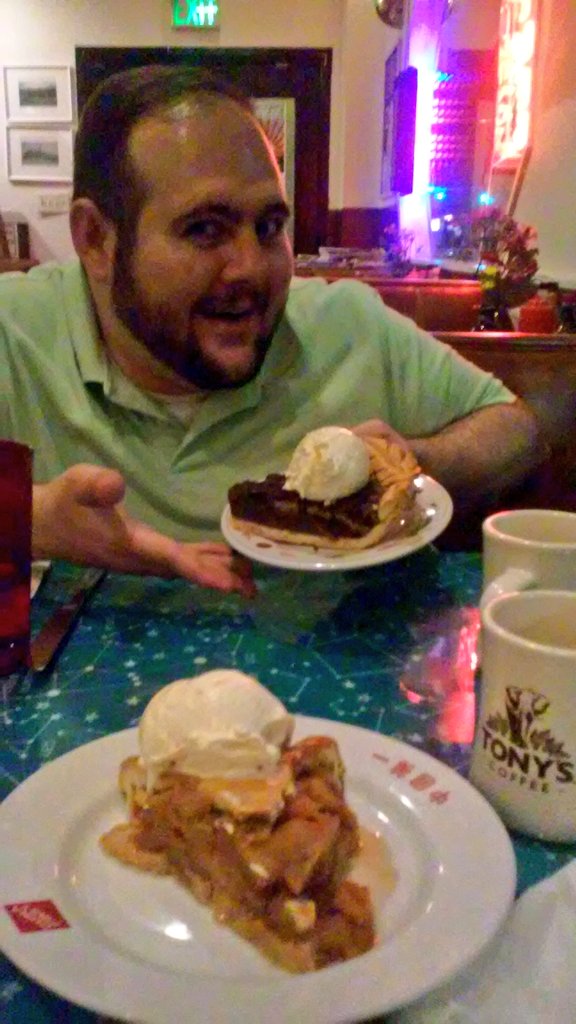 Will asked me how many forum members I've met at this point, and honestly I couldn't remember. This is my best attempt at a full list. I'm pretty dang sure I still hold the record ;D
In order of appearance, as best as I can remember:
Philip/kingofkoins
Justin
Jered/allfivesenses
Roderick/Cuimean
Rian
Noah
Joe
Ronen
Conor
Nathan
Marke
Zach
Jason/Blueman
Duane/MaxFrost!
Manny
Marc
Jake/mcjake
Chad Peter
Sean/Hackattack
and now, William Goss!
I looked through my photos from all my LA trips to remind myself what order I met everyone in, and now I'm feeling powerful nostalgic. So...December 2017? Will I see you guys at the Arclight?
_________________
@rcjohnso wrote:
I'm way too lazy to ever be truly belligerently insane.