Hey, don't knock shorts - I just wrapped one myself! Looking forward to checking out
Lemon Drink
tonight!
Room to Believe just concluded a wild seven day shoot. After the first two days I was a wreck, we were way behind schedule, and I was confident we would crash & burn without finishing. Somehow we fought the inclement weather & countless road bumps, got back on track, and got the thing done. Every day was at least 12 hours, we shot in two states, and it was easily the biggest production I've handled yet. I am exhausted, but I think we got something neat.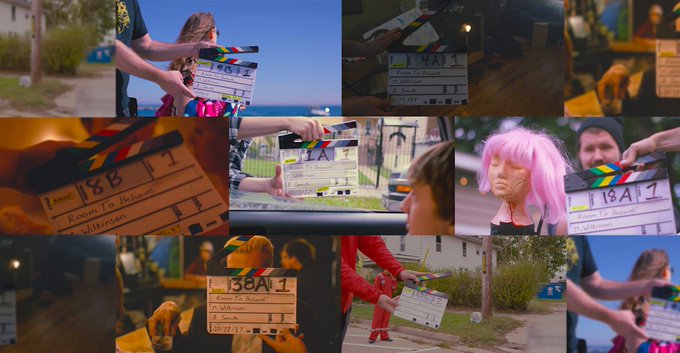 Those are the first slates from each day of the shoot, if that gives you a little idea of what this thing will be. More to come. A lot of you supported this film on Kickstarter so MASSIVE THANKS to you.
Oh, also my DP and I were notified halfway through the shoot that we've been nominated for a Midwest Emmy for our work on Case Files Chicago, so that's neat!